How to install SSL certificate for mail domain in Hestia Control Panel
This is how to enable Let's Encrypt SSL for a mail domain. Login to your Hestia CP account. Go to "Mail" tab on the top menu and click it.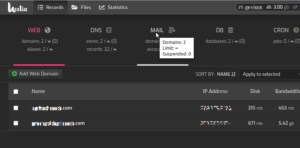 Next select an edit icon of the mail domain.

Final select check box " Enable SSL for this domain " and " Use Lets Encrypt to obtain SSL certificate.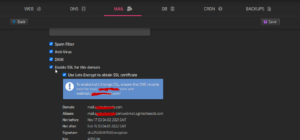 Wait for a couple of seconds to install / obtain SSL certificate from Lets Encrypt.
That's it. Your are done.
Now your mail domain has SSL certificate and safe mail.
Good Luck.